If you want to play games on your PC instead of Mobile this article is for you. In this article we will discuss Step by step guide how to download bluestack for Mac OS and Windows. It will provide you complete guide line how to download bluestack for Mac OS and Windows. We all sometimes suffers of not being able to enjoy your favourite Android applications on our Windows or MacOs?  Bluestacks is an App player which provides you to play your best Android games on your Mac OS and Windows.
What is Bluestacks?
So, what is Bluestacks? Bluestacks is an America based technology company that developed the Bluestack App Player along with its other cloud-based cross-platform products. The Bluestack app player makes it possible for the Android applications to be run on the Windows or MacOs platform.
The Bluestack app player is downloadable for both operating systems i.e., for Windows as well as MacOs. This virtualizes the Android operating system on the respective operating system powered computers. The most helpful factor of Bluestack is that the essential features of this cross-platform application are free to download and you can use them too without paying a single penny.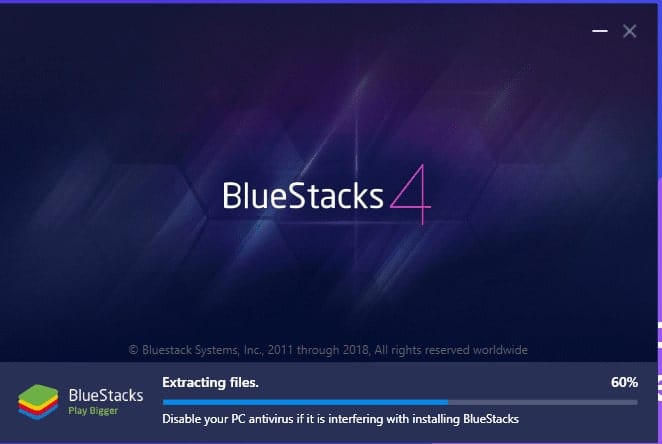 How to Download Bluestacks for MAC OS and Windows
Next is how you can download Bluesdownload bluestack for Mac OS and Windows. We will guide you weather you have Mac OS or windows how to configure Bluestack on you PC. Depending on your Operating system the process may differ a little bit, so let us go through them one by one.
Download Bluestacks for MAC OS
Prerequisite
Let me tell you about the prerequisite of running Bluestack on your PC before downloading it on your Mac.
MacOs should be higher than 10.12, i.e., Sierra
RAM 4 GB or greater
Hard drive 4 GB or greater
You have admin rights
Update the graphics drivers and other software from the App Store on your Mac
You may also need the latest graphics card for running the applications smoothly
Download and Install Bluestack on Mac OS
These are the steps of downloading and install Bluestack on your MacOs –
Download Bluestack latest version on your MacOS
Open setup, double click on the Bluestack icon for installation
Click the "Install" button
In the next window click on "Proceed" to continue
If you get a "System Extension Blocked" popup after the previous step, then click on "Open Security Preferences."
Click on "Allow" in "Security & Privacy" settings
Now you are all set to enjoy all the Android application on your Mac OS.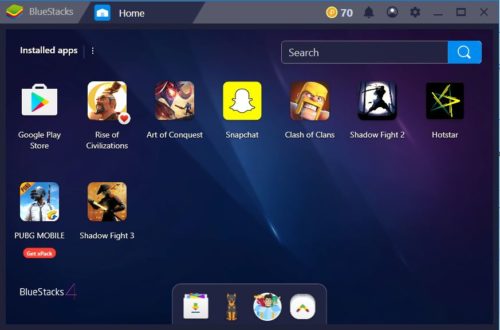 Download Bluestacks for Windows
These are the steps for downloading Bluestack on the Windows platform are as follows –
Download Bluestack latest version on your Windows.
Double click on the file to start installing it.
Click on the "Install Now" button for initiating the process. This can take up to a few minutes depending on your PC specification
Then click on the "Complete" button
Then Bluestack installer will prompt you to a one-time initial setup process.
Choose your desired language on the welcome page
After that sign, in into your Google account.
Now you are all set for enjoying all the Android games on your Windows PC.
Bluestack famous Games Direct Download Links
FAQs
How to Install Any Android Application in Bluestacks?
Open Bluestacks emulator from the Start menu in Windows OS. Locate the search button and search for your favorite app. You will see search results like in the Google Play Store. After that its the same procedure like in your Android Phones.
Is Bluestacks safe for Windows 7 and Windows 10?
Yes, This software is safe in all Operating systems.
Does Bluestack App Player slow down my PC?
Yes, it does slow down PCs. It is because this takes a lot of your Computer processing power.
Is Bluestacks for Windows 8 is Free?
Bluestacks is available as a free version and also as a paid version.
is Bluestacks Android Emulator Legal?
Yes, Using this software is legal in many countries. I am not sure about all countries.
Does Bluestacks work on Old Laptops?
It depends on the Laptop specifications.
Advantages of BlueStacks on PC
By now, I hope you got an idea about what BlueStacks is and how to install Android apps on PC using it for free. Now, let us look at some of those features in detail.
BlueStacks allows you to install any free android app like WhatsApp, Candy Crush Saga, Clash of Clans and others for free on your Windows PC.
It supports all versions of Windows 7 without any error.
You can install any free Android app quickly within a few seconds by following steps, and it does not require any user guide.
By default, it has some android apps like WhatsApp and Clash of Clans.
It supports all input devices like Keyboard, Mouse, touch and other input devices.
It has a good user interface and is very friendly to use.
You can use any of your free Android apps on your PC within less time.
Disadvantages of Bluestacks For PC
Before using Bluestacks for Laptop, let me tell you a few important things about this App.
Bluestacks uses a lot of CPU and RAM.
Makes your PC very very slow.
It is not completely free. It asks you to install apps regularly, or you have to pay $24/month.
So this is all from Step by step guide how to download bluestack for Mac OS and Windows hope you will enjoy new android apps on your PC now.
But if you are still in search of other famous Android Emulators please check 2020 List of Best Android Emulators for PC and you might get what you are searching for !!!!